2018-10-05
The original type, modified products and various OEM products of various auto parts and accessories.
---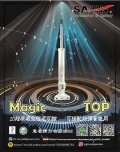 2018-10-05
Option magazine Nov.2018 -Magic TOP shock absorber, the combination of comfort and competition, the original 20-level damping adjustable shock absorber to become a magician playing magic and enjoy the joy of control.
---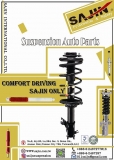 2018-10-05
SAIJN has won trust of various car manufacturers, customer-oriented, SOP production process and innovative research and development technology to produce all kinds of shock absorbers. Welcome to visit us.
---